Since 2006 Gniatkowski Attorneys-at-Law has provided legal service for business people – from managers of multinational corporations to owners of SME.

1
Our Law Firm assists with establishment (registration) of commercial companies and partnerships, restructuring and M&A processes as well as liquidation and bankruptcy proceedings.
4
As the importance of intellectual property is constantly growing, we help Our Clients protect their IP rights, incl. copyrights and trademarks. If there's a need to take an action against unfair competition acts, we do take it.
7
We know peculiarities of legal regulations on certain industries, like food manufacturers, producers and distributors of beer, wine and spirits.
2
We draft commercial contracts, general terms and conditions, internal policies and procedures. We help businesses comply with labor law and personal data protection formalities (sets of respective documents).
5
We're perfectly aware of the fact that there's a need to consider tax implications of virtually every business decision – to avoid tax risks as well as to implement tax optimization solutions.
8
We understand requirements of compliance with regulations of: respective public (state, local) laws, statutes, policies, procedures, Codes of Ethics, industry and quality standards (ISO, HACCP) – we work with compliance experts from other fields. We provide complex services related to personal data protection (auditing, enforcement of procedures and documents) – we are GDPR experts. Outsourcing of a post of a "compliance/data protection officer" is an option.
3
We also provide analysis of contracts to be concluded by Our Clients, including following types of contracts: distributorship, franchise, lease, rental, designing works, construction works, agency, and key accounts' contracts.c
6
Debt recovery is what we do on a regular basis and in an efficient way. If fighting for Our Clients' right takes filing a lawsuit, we are not afraid to go to court.
9
We know new forms of employment: temporary work, leasing (outsourcing) of services (manpower). Administrative work related hereto is what we do (work and residence permits, social security documents). We work with a reputable job agency.
We are conscious of our limitations. No one is an expert in every field after all. There's no hesitation on our part to seek assistance from our day-to-day partners: a tax advisor, a trademark and patent lawyer, an auditor, a debt recovery expert.
We have worked in an international environment for clients from almost every continent and culture. We were involved in numerous cross-border transactions.
Our Law firm is situated in Poznan (Western Poland) – a 500.000 people city (country's 5th largest) and we provide legal service countrywide. To respond to the needs of Our Clients we have opened offices in towns of Gniezno and Sroda Wielkopolska (Poznan area).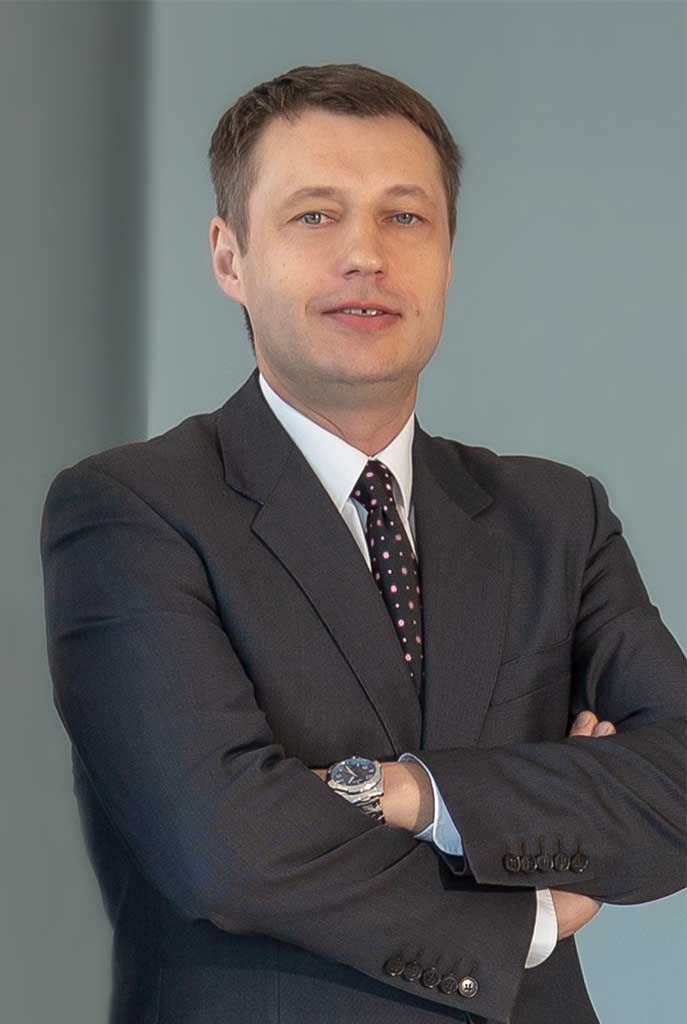 Michał Gniatkowski
---
Born in 1976 in Gniezno (Poland). A graduate of the Law Faculty of the Adam Mickiewicz University in Poznan (year 2000; MA thesis on commercial companies). Drawn in the list of attorneys by the Poznan Bar in 2006.

During his career Michał worked with the owners, directors and managers of the companies – at the beginning, as an employee of one of the most renown tax consulting firms (Arthur Andersen), later on in the law department of the company which is one of the biggest employers in Poznań as well as one of the biggest beer manufacturers in Poland, and finally, as an independent solicitor (law firm's owner).

He took part in the processes of restructuring the companies and its ownership changes as well as commercial negotiations (i.e. with the commercial networks). He was a proxy in law litigations (in areas of: tax, unfair competition acts, personal goods of the legal entities, employment). He led packages of vindicatory cases. He developed sets of documentation and internal procedures in companies (i.e. in the field of labor work and personal data protection, contract obligations and circulation of documents) as well as documents samples (contracts, regulations). He edited and gave opinions on a wide range of commercial contracts (i.e. lease of malls and offices space agreement, construction contracts, IT contract, franchise and dealer contracts, copyright law contracts and lease).

He is engaged in the economic self-government organizations activities as a member of the Audit Committee and the Court of Arbitration at the Polish Chamber of Commerce for Importers, Exporters and Cooperation in Poznan; he provides legal service to the National Chamber of Poultry & Feed Producers in Poznan. Experienced in working in international environment – he cooperated with managers and lawyers from many countries. He speaks fluently in English and Spanish.

A qualified mediator (listed by the Regional Court in Poznań), specialising in business mediations. A professional negotiator.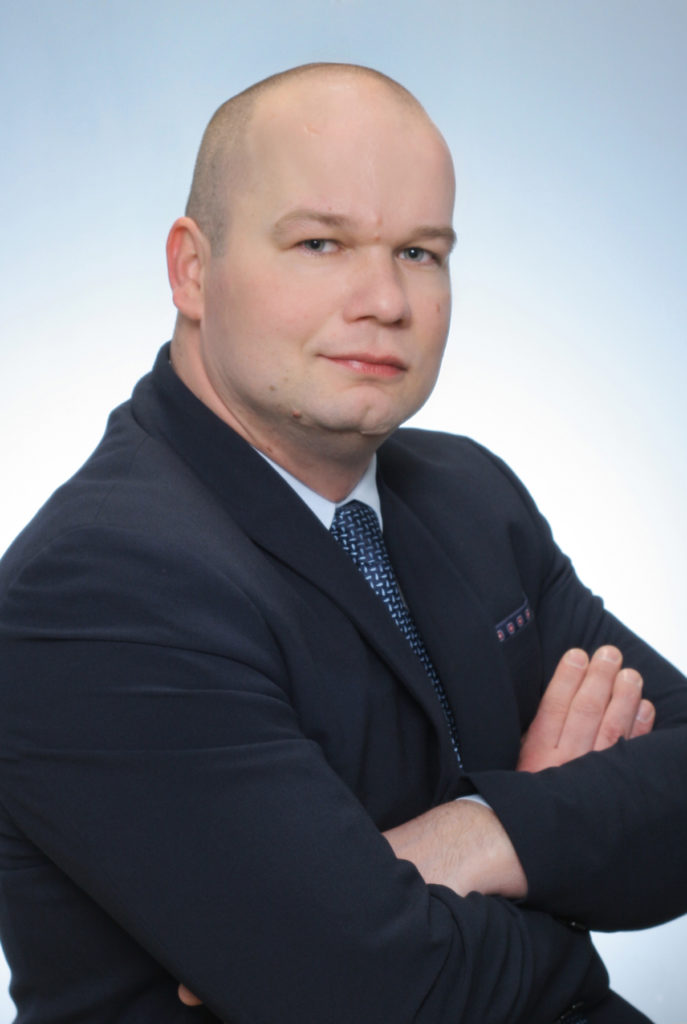 Paweł Sliwowski
Radca prawny, absolwent Wydziału Prawa i Administracji Uniwersytetu im. Adama Mickiewicza w Poznaniu. Członek Okręgowej Izby Radców Prawnych w Poznaniu.
---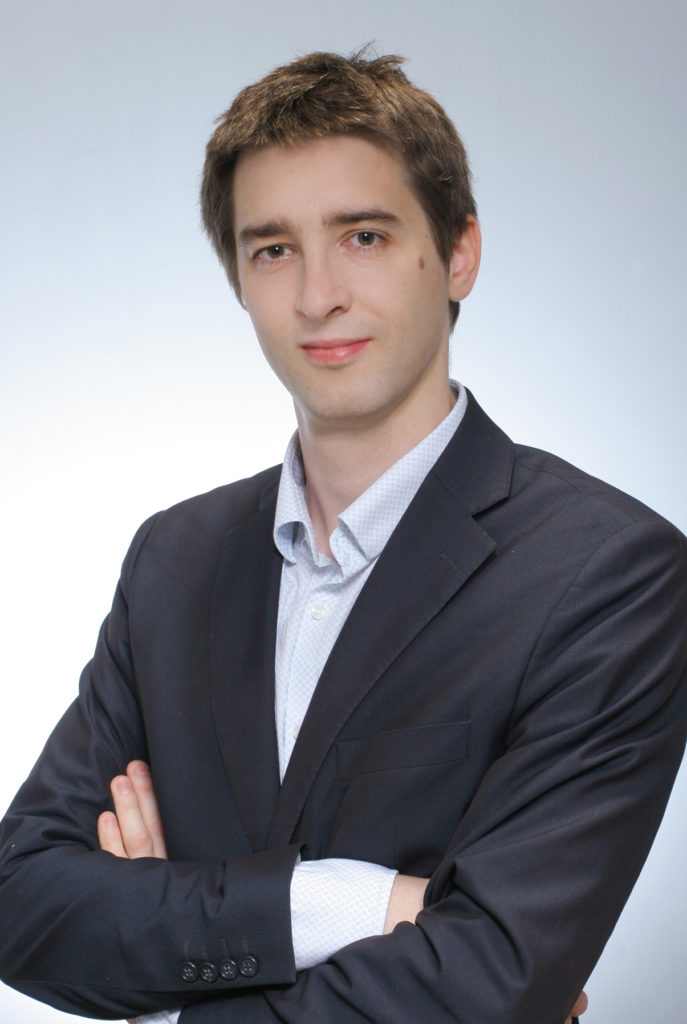 Mateusz Brembor
Aplikant radcowski przy Okręgowej Izbie Radców Prawnych w Poznaniu, absolwent Wydziału Prawa i Administracji Uniwersytetu im. Adama Mickiewicza w Poznaniu na kierunku prawo.
---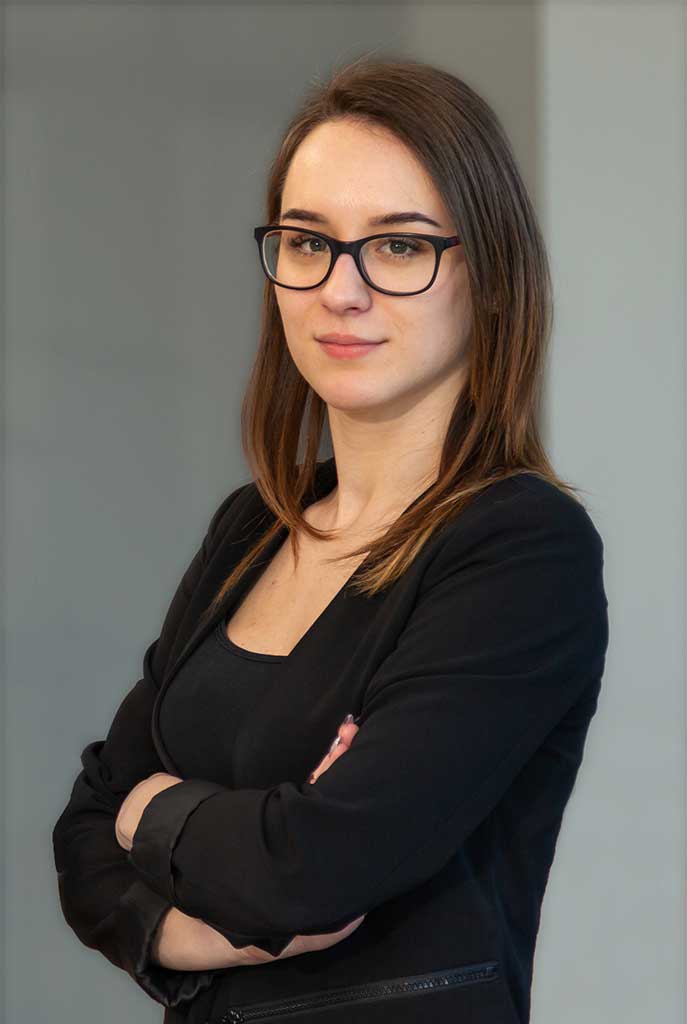 Klaudia Janas
Studentka prawa na Wydziale Prawa i Administracji na Uniwersytecie im. Adama Mickiewicza w Poznaniu. Posługuje się językiem angielskim.
---
How we distinguish from other firms?
We are focused on the topic comprehension – we do not take actions for which we are not sure how to understand (how Client understands them)
We pursue goals – we are not focused on dealing with the case for a long time, but to complete the Client's task in the most complete way
We understand what the lawyer's role is and we know what teamwork is – we are aware that in many transactions and cases lawyer deals with some parts of the case and has to cooperate with other persons engaged in it (i.e. financial director, accountant, sales person)
quick response time: 24 h for an answer (on working days; the answer is not tantamount to the case completion)
72 h for a case completion (on working days; if a case requires more time, the Client is informed in advance)
regular information for the Client about the case status
identification with the Client – we treat the assigned tasks as a vote of confidence which we do not want to fail (we want our Client to come back…)
Partners (regular cooperation)
tax consulting firm
audit firm (the auditor)
patent attorney office
debt collection agency